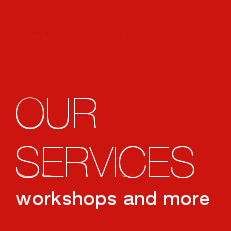 JPT concentrates its activities mainly in the production and distribution of theatrical works and plays.
But our expertise is available also in the following instances:
Il progetto JPT mette volentieri a disposizione le proprie competenze anche nella conduzione di...
Workshops
Jet Propulsion Theatre is also about science communication and popularization.
Here you will find information regarding our workshops on STORYTELLING TECHNIQUES AND THEATRE TRAINING METHODS FOR SCIENCE TEACHERS AND POPULARIZERS.

- Storytelling workshop
- File PDF
Schools/Scuole
Our productions are well suited for schools.
Le nostre produzioni sono pensate anche per le scuole.

- Proposte per le Scuole secondarie II grado (File PDF in Italian)
The science behind the plays/La scienza dietro gli spettacoli
- Conference lectures on the topics touched upon by the JPT plays.
- Incontri e approfondimenti legati ai temi toccati dalle produzioni JPT.
Ad Hoc projects for schools, festivals, museums and theatres. We are happy to put our expertise at use in specific ad hoc projects that can be requested of us.
Progetti ad hoc pensati per festival, musei, scuole. Siamo molto felici di mettere a disposizione le nostre competenze per sviluppare progetti speciali.
Where we have been/Dove siamo stati
JPT plays have been shown at a great number of venues, theatres, universities and schools.
Here we mention some:
Gli spettacoli JPT sono stati presentati in molti teatri, festival, università, scuole... Eccone alcune:
Edinburgh Festival Fringe, University of Warwick - U.K., University of Bordeaux - France, KU Leuven - Belgium, Université Catholique de Louvain - Belgium, University of Trento - Italy, University of Milan "Statale" - Italy, University of Milan "Bicocca" - Italy, University of Bergamo - Italy, University of Bologna - Italy, ECSITE Annual Conference - The Hague / Netherlands, Edinburgh International Science Festival, Draper Hall - London, Re-Logia Festival - Sofia, Bulgaria, Next Einstein Forum 2018 - Rwanda, Summer Scriptwriting Base - Bulgaria, Genoa Science Festival, BergamoScienza, Turin's Theatre and Science, International Centre for Theoretical Physics in Trieste - Italy, The Joint Research Center for the European Commission in Ispra/Varese - Italy, BOZAR - Brussels, Belgium, Sofia Science Festival - Bulgaria, Theatres, festivals and artistic events all over Italy and Europe.